As Freeway Shootings Spike, Here's How to Deal with Aggressive Drivers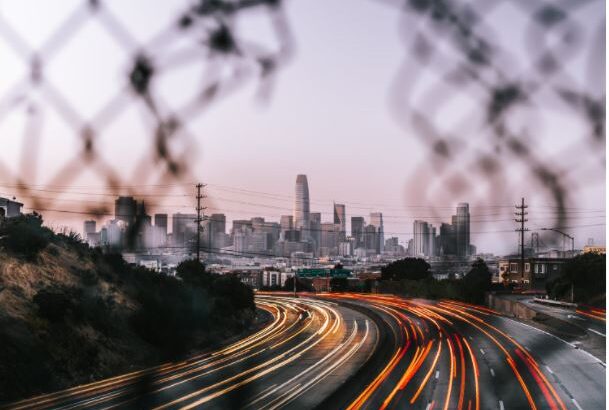 Statistics released by the California Highway Patrol (CHP) show freeway shootings in the Bay Area more than doubled between 2019 and the end of 2021, accompanied by a rise in road rage incidents.
According to an NBC Bay Area report, its analysis of the CHP data indicates that, over the past three years, shootings along freeways rose 117%, from 82 shootings in 2019 to 124 in 2020 and 178 shootings through mid-December 2021.
NBC Bay Area's Investigative Unit created maps that illuminate so called "hot zones" where the largest number of shootings occur—including in San Francisco. (Click here
and scroll down to check them out).
"Investigators say gang warfare is the leading cause of the spike, as overall homicide rates rise to their highest levels since federal agencies began tracking that data nearly 100 years ago," according to the NBC report.
"In the incidents that we have been able to really break down and look at the causes…our number one is targeted violence or targeted gang violence," Officer Andrew Barclay told NBC. Officer Barclay is the public information officer at California Highway Patrol's Golden Gate Division, which provides oversight for the Bay Area roadways and serves as the lead investigative agency on these shootings, per NBC's report. Additional law enforcement sources confirmed to NBC that gang hits are the main cause of the freeway shootings and that innocent bystanders are getting caught in the crossfire.
And the second biggest cause of these freeway shootings? Road rage, Officer Barclay told NBC.
"The biggest thing we want to stress to people is that our freeways are safe," Officer Barclay emphasized to NBC amid the disturbing trend. "The reality is, if we look at the statistics, you are far, far more likely to be involved in a crash or actually be affected by somebody driving while distracted than be involved in one of these incidents."
So what should you do if you are confronted by an aggressive driver? The CHP recommends that you should: Avoid eye contact with angry drivers; try not to engage and avoid escalating the situation; drive to a public place such as a police station, hospital or fire station if you feel there's a risk; and call 911 if you feel threatened.
Read NBC's full report on Bay Area freeway shootings here.