SFPD's Holiday Toy Drive
Makes the Season Brighter for Children in Need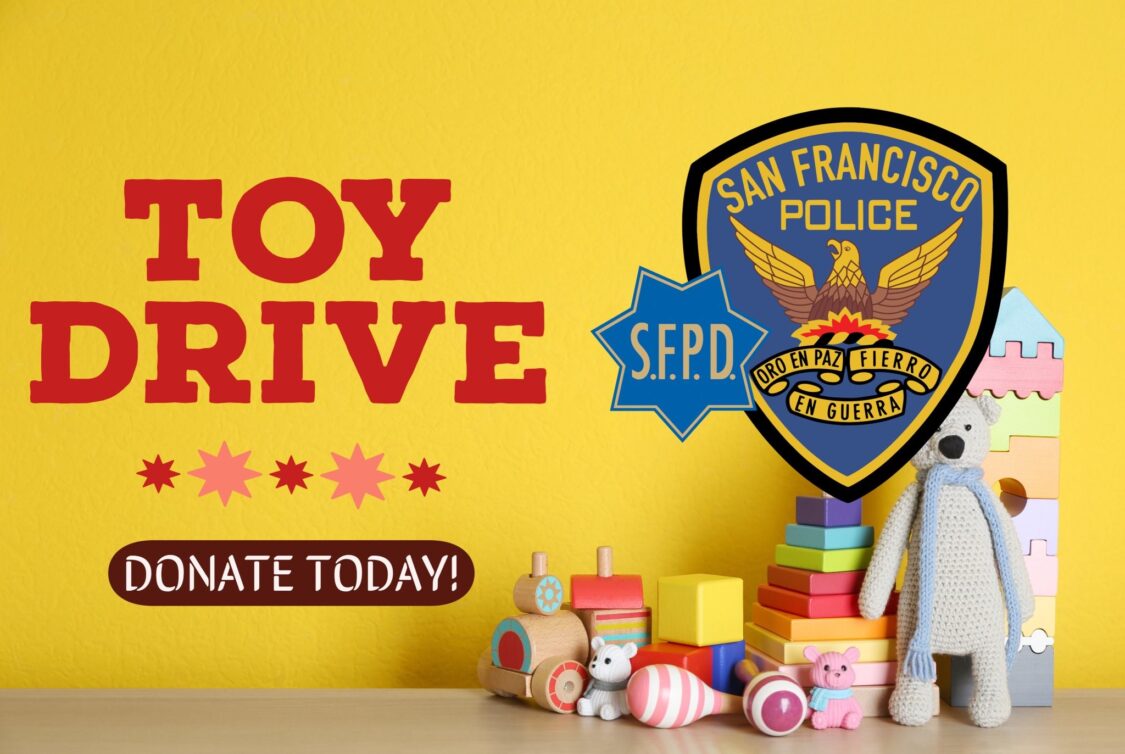 The San Francisco Police Department (SFPD) is encouraging kind-hearted community members to join them in making the season brighter for children in need by donating to its Holiday Toy Drive at San Francisco Walgreens stores.
Now through Fri., Dec. 16, community members can spread seasonal cheer to local children who might otherwise go without by bringing new, unwrapped toys to any Walgreens store in San Francisco—including more than 40 locations throughout the city.
According to SFPD organizers, community members have the option of either purchasing or simply dropping off their donations of new, unwrapped toys at any San Francisco Walgreens. The police department will then collect and donate them to children during the holiday season.
Last year saw San Francisco community members really rise up to the occasion to donate in the neighborhood of 5,000 toys via Walgreens stores citywide.
As the U.S. struggles with inflation and the widespread effort to move beyond the longstanding pandemic, the SFPD's Holiday Toy Drive truly couldn't be coming at a better time for families who may be navigating today's challenging financial landscape. So Walgreens, the officers in blue—and YOU—are an essential team in bringing holiday cheer to those who need it the most.
"On behalf of the entire team at SF SAFE, I'd like to heartily encourage the San Francisco community to come out to do everything they can to support the SFPD's Holiday Toy Drive," said SF SAFE Executive Director Kyra Worthy. "Amid today's uncertain economic climate, it's more important than ever to dig deep and do our best to support our city's less fortunate during the season of sharing. Let's surpass 5,000 donated toys this year!"
This year marks the SFPD's seventh time collaborating with Walgreens on its Holiday Toy Drive event. The 2022 Holiday Toy Drive kicked off the morning of Thurs., Nov. 3rd at the Walgreens at 2141 Chestnut St. in San Francisco. Again, it continues through Fri., Dec. 16 and community members can drop off new, unwrapped gifts at any Walgreens store in San Francisco.
Questions? Contact the SFPD Media Relations Unit at sfpdmediarelations@sfgov.org.