Anatomy of a Safe Neighborhood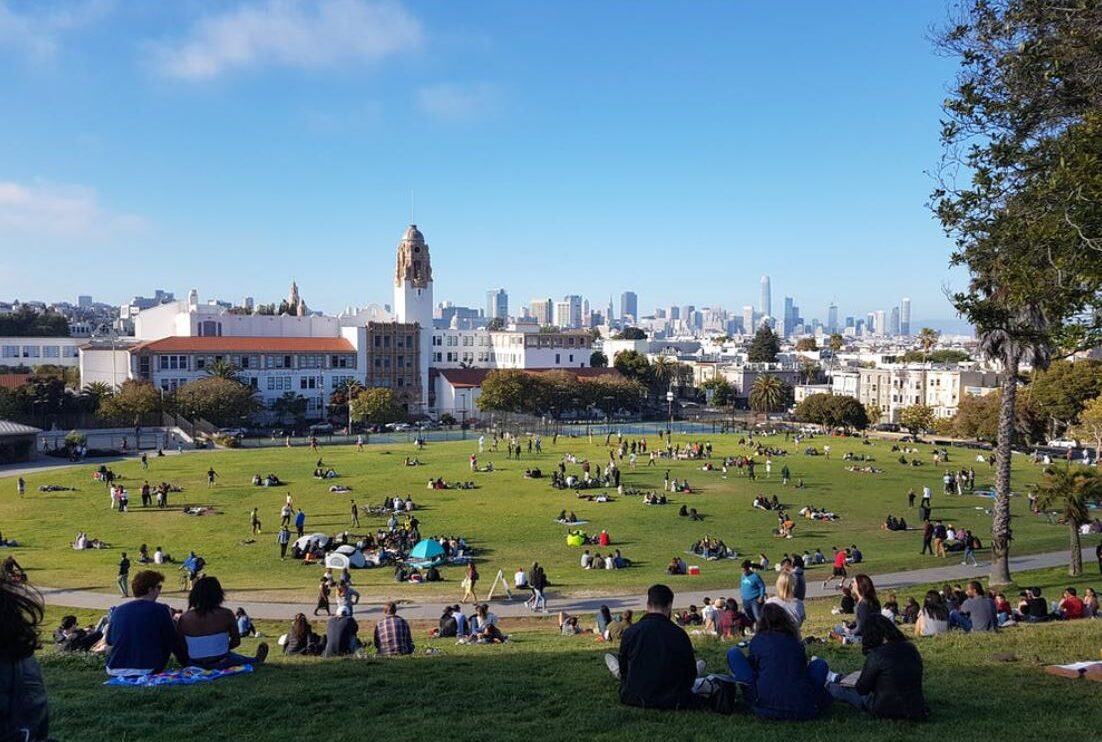 When it comes to creating a safer San Francisco, most residents are eager to make that collective vision a reality. But therein lies the challenge: How do everyday community members go about making the city safer?
To that end, SF SAFE has compiled an "anatomy of a safe neighborhood"—a list of ways local peeps can participate in community policing and other activities in cooperation with the San Francisco Police Department (SFPD) to help create a safer community for us all.
Here's how San Franciscans can pitch in to make their neighborhood safer:
If You See Something, Say Something: The foundation of a safe neighborhood starts with neighbors looking out for one another. For example, if you spot a car following a delivery truck (read: potential porch pirate on the prowl), someone testing car door handles (a likely car thief) or peeking in garage door windows (a possible residential burglar), report it to the police immediately. By doing so, you not only may prevent a crime from occurring, you'll also inform the police about the types of crimes potentially happening there so they can allocate their resources accordingly. You'll also send a clear signal to criminals that crime is not tolerated in your neighborhood.
Create a Neighborhood Watch Group (NWG): If you and your neighbors haven't done so already, SF SAFE highly recommends creating a NWG for your neighborhood. SF SAFE manages San Francisco's Neighborhood Watch Program. The groups meet regularly, create neighborhood emergency preparedness plans, take classes together, discuss and report local crime activity and organize days to clean up local parks, streets or graffiti. Neighborhood Watch Groups designate block captains and block co-captains. As of this writing, there are more than 1,800 block captains throughout the city. Fill out our Request Services Form to get started.
Attend Your Local SFPD District Station's Community Meeting: Another great way to help improve the safety of your neighborhood is by attending your local SFPD station's Community Meetings. Doing so couldn't be easier these days, since during the pandemic, these meetings have gone virtual on Zoom (or hybrid). Each SFPD station has its own monthly Community Meeting, typically attended by that station's captain, officers and an SF SAFE representative. Participating in these meetings helps you stay informed about crime trends in your neighborhood so you can take preventative measures and voice any thoughts, info or concerns you might have directly to the officers responsible for your neighborhood. Don't know which SFPD station covers your neighborhood? Use the SFPD's station
Get Social with Your Station: While participating in your SFPD station's monthly Community Meetings is an excellent way to create a safer neighborhood, you can also stay in touch on a regular basis by following your SFPD station on Twitter/Facebook/Nextdoor and by subscribing to its weekly newsletter via the SFPD website. These SFPD communication outlets will not only keep you informed in a timely manner about crimes in your police district, but also about community events that you can participate in.
Tap into SF SAFE Resources: SF SAFE likes to think of itself as the bridge that connects the San Francisco community with the SFPD, and provides a host of safety-centric resources to help people along that path. From home security assessments to garage/package/park smart safety tips to SAFE Bikes registration to our Neighborhood Walk After Dark program and more—we're here for San Francisco community members every which way. We also offer business resources like our Business Watch Group—the business version of our NWG—and safety presentations, etc. Check out our website to get started.
By connecting with your local police station and SF SAFE, you can play an essential role in creating the safe city we all envision. Visit SF SAFE at www.sfsafe.org for more info.