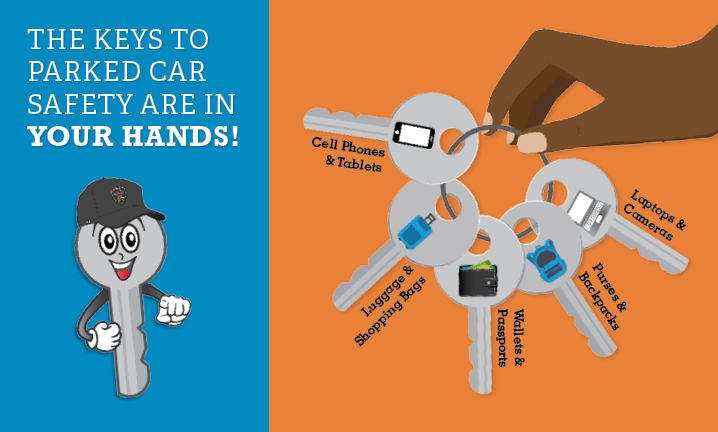 With auto break-ins a persistent issue in San Francisco, it's important that residents and visitors keep their belongings safe when parking throughout the city. Here's a rundown of easy-to-follow "Park Smart" tips and safe habits to adopt that should prove useful.
If you love it, don't leave it.

Don't tempt a thief by leaving valuables in your parked car such as cell phones and tablets; luggage and shopping bags; wallets and passports; purses and backpacks; and laptops and cameras.

Turn off the ignition.

Never leave your car running unattended.

Keep your vehicle and tires in good condition.

This helps prevent breakdowns which could strand you in a dark or unfamiliar place.

Lock your doors

when you get in your car.

If you see something, say something.

If you see a motorist in distress, call 9-1-1 versus stopping to help.

Clear your trunk

and take your valuables with you every time you leave your car.

If you are being followed,

drive to the nearest police or fire station; a populated area is a good default.
Please view and download these Park Smart flyers.