California Rolls Out App Aimed at Slowing Spread of COVID-19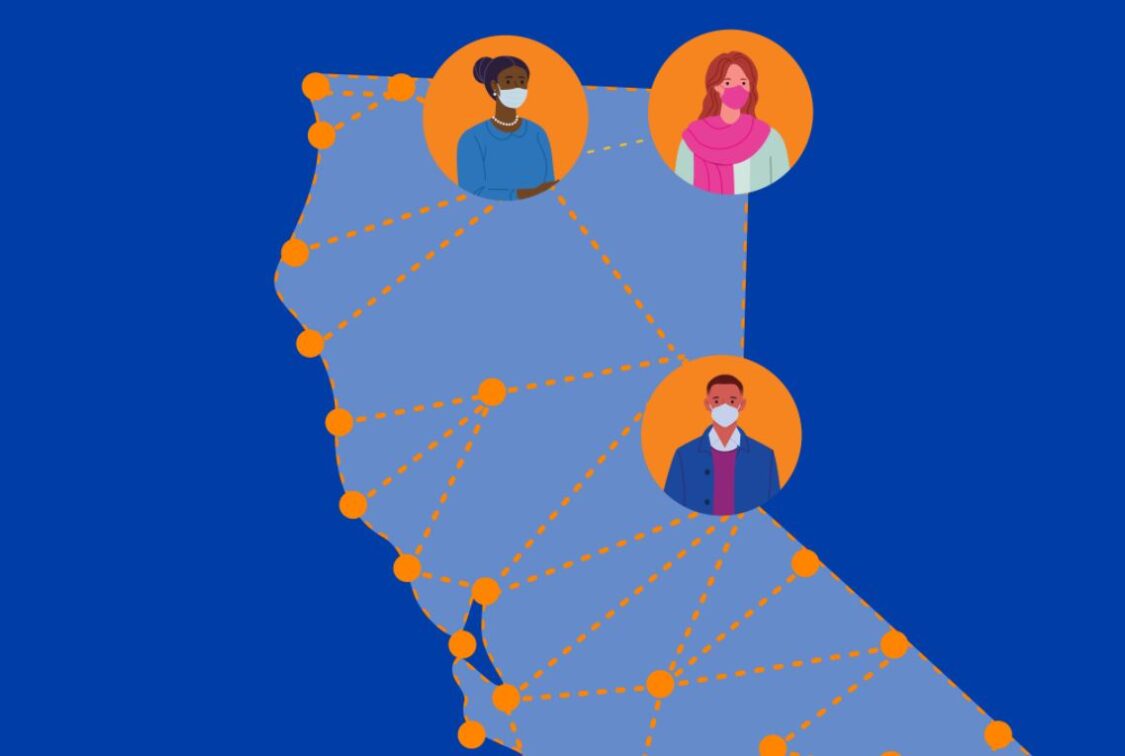 California has launched a free smartphone app that notifies users if they may have been exposed to someone with COVID-19. Developed in partnership with Google and Apple, the CA Notify app enables Californians to opt in to receive COVID-19 notifications while also protecting people's privacy and security; device
location isn't shared and neither is a user's identity.
"Throughout this pandemic we have tapped California's talent pool to fight this virus and that includes working with tech innovators like Apple and Google," said Governor Gavin Newsom. "CA Notify will help slow the spread by alerting those who opt in to receive an alert if they've come into contact with someone who has tested positive. The process is private, anonymous and secure, and is one of the many tools in the state's data-driven approach to help reduce the spread."
To use the app, Californians can enable CA Notify in their iPhone settings or on Android phones by downloading the CA Notify app from the Google Play Store.
According to the state, when CA Notify is activated, it uses Bluetooth technology to exchange random codes between phones without revealing the user's identity or location. If a CA Notify user tests positive for COVID-19, they'll get a verification code to plug into the app, should they choose. Any other CA Notify users who have been within 6 feet for 15 minutes or more of the COVID-19 positive individual will get an anonymous notification of possible exposure.
From there, the app will accelerate how quickly people get notified of a possible COVID-19 exposure, giving people the info needed to make responsible decisions regarding quarantine and testing. App users who have tested positive for COVID-19 will get a text from the California Department of Public Health at 855-976-8462 containing a code they can enter into CA Notify, which will trigger an alert to the phones of people who may have been exposed during the previous two weeks.
"When combined with other actions like wearing masks and physical distancing, CA Notify can help curb the transmission of COVID-19," said Dr. Mark Ghaly, California secretary of Health and Human Services. "Every day that is saved in alerting others of a possible exposure, is a day that a possibly infectious person can begin self-quarantine and reduce the spread. This technology is another way for Californians to take proactive steps to keep themselves, their loved ones and their communities safe."
During a pilot California initiated in September for students, staff and faculty at UC San Diego and UC San Francisco—as well as five other UC campuses—UC estimates that more than 250,000 people started utilizing the technology. CA Notify has helped identify exposed individuals early, allowing them to quickly quarantine and reduce the transmission of the virus, according to the state. Via the pilot project, CA Notify's performance and privacy have been successfully evaluated and similar programs have been launched in other states.
To learn more about the CA Notify app, click here. To keep abreast of California's latest COVID-19 updates, click here.
-Kathy Chouteau