SF SAFE CITY CAMERA PROGRAM
The SF SafeCity Camera Program is administered in partnership with select community stakeholders, such as neighborhood groups, community-based coalitions, and merchants, and not with government affiliated entities, including Community Benefit Districts.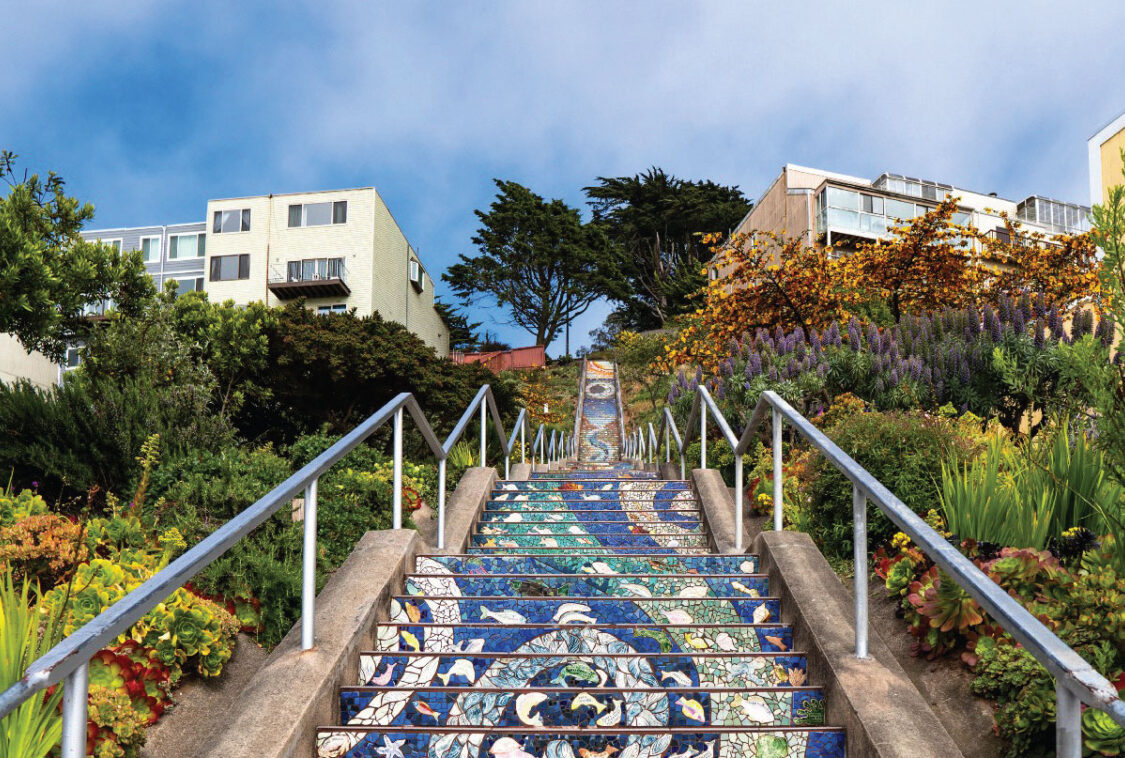 Through the SF SafeCity Camera Program, we address public safety needs and help reduce crime through
collaboration. The SF SafeCity Camera Program is an important, innovative tool and a component of a
broader public safety strategy.
In addition to the security cameras acting as a visible crime deterrent, the requested evidentiary footage provides an extraordinary tool in assisting businesses, community members, and public safety officials in the investigation of criminal activity if and when an incident occurs. This program seeks to level the playing field, and strengthen the evidence chain.
Policies & Procedures
The SF SafeCity Camera Program adheres to strict policies and procedures with privacy protocols in place; there is no live monitoring of the system, no facial recognition, no audio recording, and footage requests are only granted to law enforcement entities. Further, as part of our thorough public engagement process to secure community stakeholder buy-in, it is a requirement to have written approval/s from all relevant property owners who agree to host the technology equipment on their buildings in order to initiate and be one a member of the new camera program.
SF SafeCity Camera Programs
Priority camera locations are guided by equity, serving those communities most in need first, as well as crime hotspot data, informed by publicly generated police incident reports made by residents.
When the funding sources have been confirmed, SF SAFE conducts a thoughtful, community focused review of a given area, partnering merchant associations, business owners, and residents from high trafficked neighborhoods and commercial corridors, as well as various public safety officials from City government.
SF SAFE assesses needs, develops a comprehensive public safety plan with community consensus for a
given area, and then identifies optimal camera locations, including private property owners as hosts for
installation of equipment, all through a meaningful, community-led and
community-driven process.
Through this program, SF SAFE targets high risk and high-traffic city
blocks comprising about 20 – 30 businesses for the installation of high definition security cameras andassociated technology.
"The SF SafeCity camera program is an important crime prevention tool for our city," said Mayor Breed.
"Empowering community members with the right controls in place, SF SafeCity strengthens the evidence
chain and improves the ability for law enforcement to respond to public safety challenges with balance
and accountability."
About SF SAFE
SF SAFE engages, educates , and empowers San Franciscans to build safer
neighborhoods through crime prevention, education, and public safety services that result in stronger, more vibrant and resilient communities.
Please email sfsafecitycameraprogram@sfsafe.org to learn more about the SF SafeCity Camera Program. SF SAFE is a nonprofit
501(c)(3) corporation.