SFPD Hosts Third Citywide Public Safety Meeting of 2022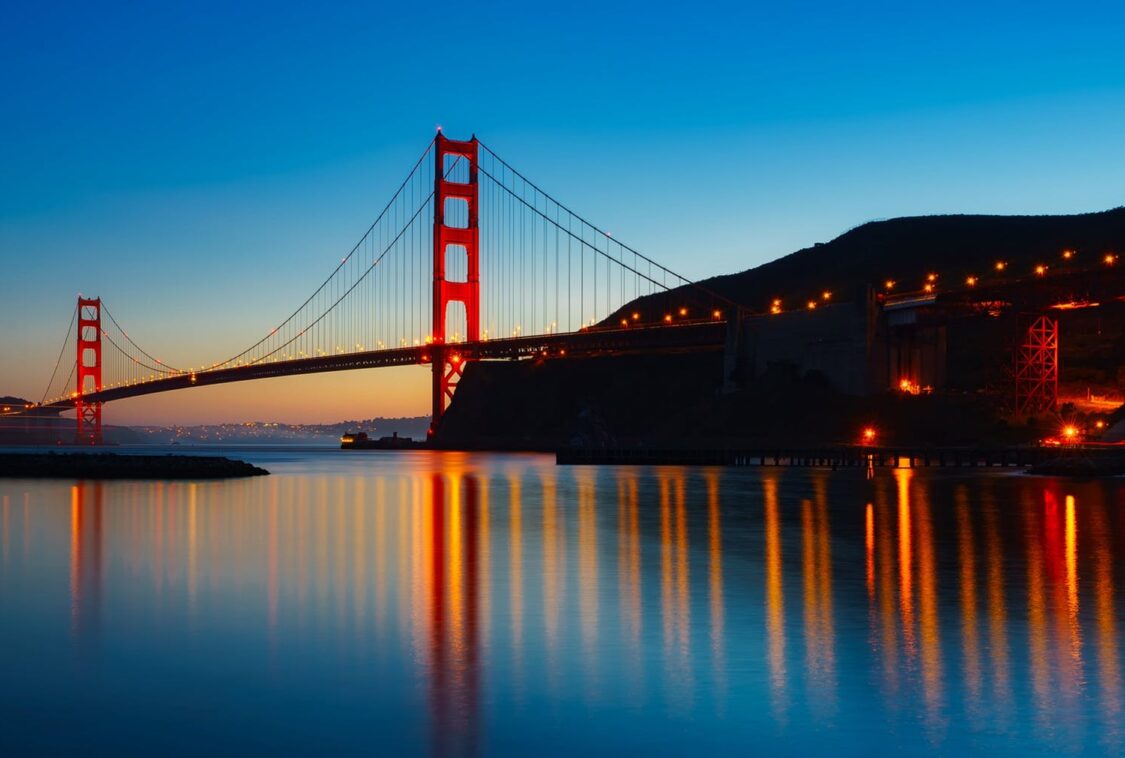 On August 15, San Francisco Police Department (SFPD) Assistant Chief David Lazar, department leadership and SF SAFE met with more than 100 community members for the third Virtual Citywide Public Safety Meeting of 2022. Chief Bill Scott quickly joined the meeting after wrapping up another community
focused meeting—a Town Hall re: a recent officer involved shooting.
Hosted quarterly on Zoom, the meetings give the SFPD leadership, SF SAFE and community members an opportunity to interact with one another surrounding safety-centric issues in local neighborhoods and citywide.
Assistant Chief Lazar provided a warm welcome to community attendees, thanked everyone for being there and expressed his appreciation to SF SAFE for organizing the event. "This is our meeting that Chief Scott, the command staff and the captains like to have in order to just really have a conversation with the community, answer questions—and most importantly—to come up with solutions and ideas re: the various issues we're facing in San Francisco," said the assistant chief.
He proceeded to offer quick introductions, including Commander Daryl Fong, Commander Rachel Moran, Commander Julian Ng, Commander Chris Pedrini, Captain Chris Del Gandio and the SFPD district station captains: A/C Captain Doug Farmer, Central; A/C Captain Luke Martin (in for Captain Timothy Falvey),
Southern; Captain Dave Maron, Bayview; A/C Captain Peter Shields, Mission (standing in for Captain McEachern); Captain Derrick Jackson, Northern; Captain Jack Hart, Park; A/C Captain Eric Washington, (in for Captain Caltagirone), Richmond; Captain Derrick Lew, Ingleside; A/C Aaron Lozada, Taraval; and Captain
Chris Canning, Tenderloin. The deputy chief noted that many station captains were on vacation as summer wraps up.
SF SAFE Executive Director Kyra Worthy then took the baton and quickly introduced herself and her team members, including Genya Yeung, Kelly Black, Melanie Speech and Furlishous Wyatt.
Assistant Chief Lazar turned to addressing a number of the key community questions that were submitted in advance of the meeting. He said staffing was a common concern among community members, and that "the bottom line is we are terribly short." He shared that the SFPD is about 525 officers short department-wide per a Matrix analysis of their staffing levels and about 20 officers below where they should be per station. The assistant chief also said they're having officers work overtime and doing what needs to be done to make sure patrols are covered and that they're responsive to calls.
As an offshoot of addressing departmental staffing questions, Assistant Chief Lazar segued into the topic of officer recruitment/retention and that it's not just a San Francisco problem, but rather, a nationwide issue. He said the department is doing its best to recruit, but that they're "not seeing this generation that interested in this line of work." However, he said the department has connected with marketing firm Epic to help them "reach out to this younger generation for this job."
Assistant Chief Lazar also said that the SFPD is "really excited to work with new DA Brooke Jenkins," adding that "our relationship has greatly improved between our department and the DA's office" since she started in her role. "We are really working together to make the criminal justice system work and hold people accountable for the crimes that they commit," he said.
Another area of interest for pre-meeting questions surrounded station captain assignments and the concern that they move around too quickly instead of staying at one station and developing long-term relationships and trust with their local neighborhoods. Assistant Chief Lazar cited promotions and retirements as some of the reasons captains get moved around, adding that "we hear you loud and clear" on the issue and that he is working with the chief to see what they can do to "make sure the captains are spending some quality time in their assignments."
Assistant Chief Lazar touched on a few more questions and then emphasized a key point. "The bottom line is it takes everyone on this call…The police alone can't solve these cases. We need the community to come forward." He then reemphasized his appreciation for everyone participating in the call.
He also quickly reviewed some of the SFPD's year-to-date stats, noting that the city is down about 25 percent in burglaries as compared to last year, while auto burglaries, robberies and homicides are at about the same levels. The assistant chief also referenced the Aug. 6 officer involved shooting in the Mission, when an individual shot blanks at an officer, and said that the SFPD will be holding Town Halls within ten days of any such incidents. During the gatherings, the SFPD will share officers' body cam footage and field questions in the spirit of transparency.
The Citywide Public Safety Meeting participants then split up into breakout session with SFPD leadership to discuss safety concerns in various neighborhoods throughout the city.
When everyone returned from the breakouts, Chief William Scott touched on some of the key takeaways, relaying that "there's a lot of work to be done and there's definitely good work being done." He recognized the frustrations expressed by community members during the breakout sessions "on the things we're falling short on" and said that the department wants to take action to address some of these issues.
"We're going to make the best of the resources we have and just continue to work," said the chief. He said the department has received some relief in the form of overtime that will help to take action on many of the issues that arose during the breakout discussions, from violent crime to retail theft to quality of life issues. He also touched on the camera surveillance ordinance and said that "I'm not going to be shy about really pushing it and we hope it gets through the Board of Supervisors and gives us one more tool to help address some of these issues."
Chief Scott also referenced another breakout discussion centered on how the SFPD "definitely need(s) your support and definitely need(s) you to be partners with us in these endeavors." And with that, the chief took several questions from the public, with topics including marijuana smoke in the park around children, liabilities associated with helping other members of the public who refuse medical treatment, detaining suspects under the new DA, increased police presence in Union Square and Chinatown, federal grants and more.
The chief then thanked everyone for participating and said, "We always take something back from these meetings. Either something that we need to continue to work on to get better, to make our communities safer and we just encourage participation."